SC-Project CR-T Exhaust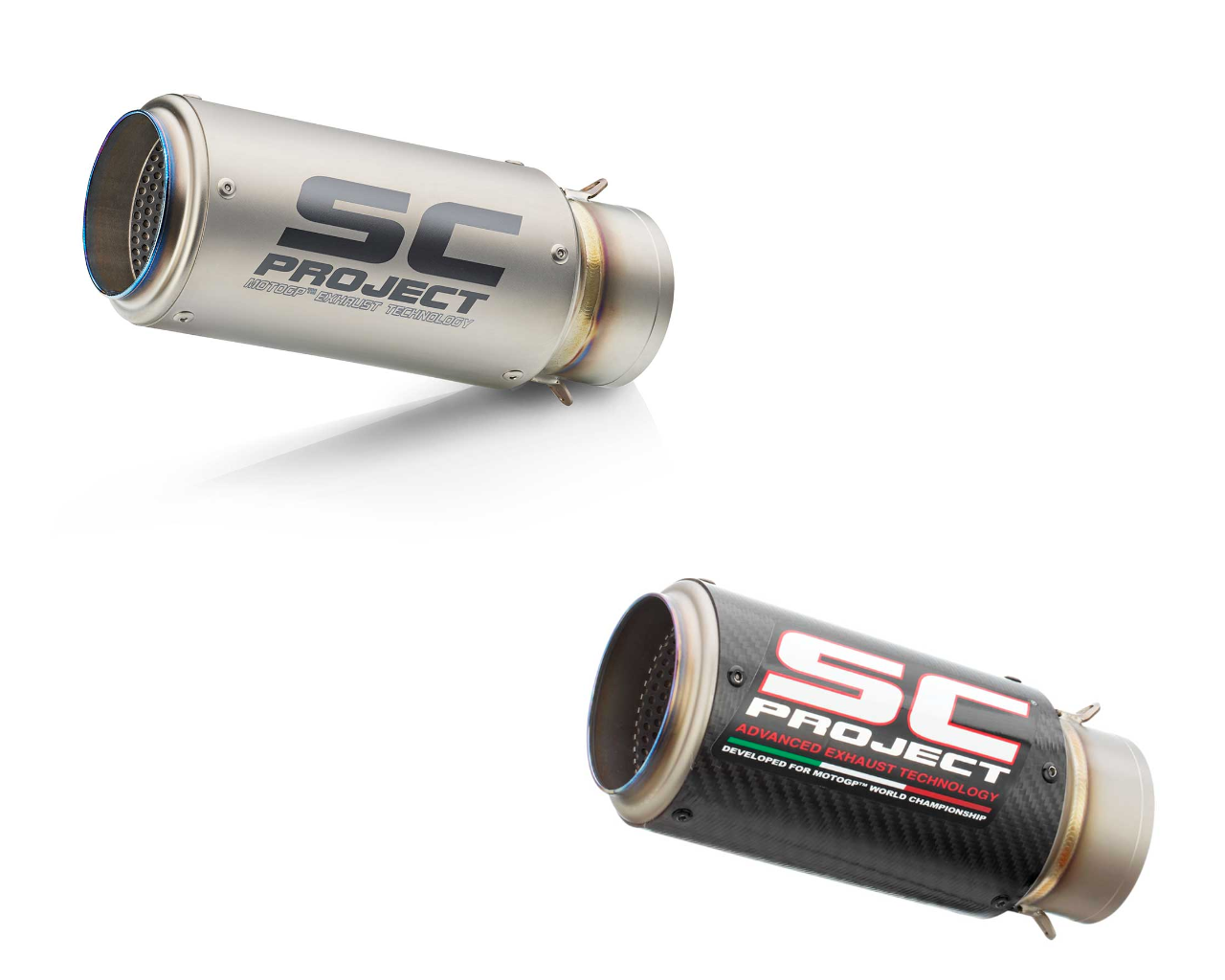 In the complete product range of SC-Project, the CR-T muffler has always been the most iconic exhaust. The CR-T was developed for racing in MotoGP and Moto2 championships. The first World Title of SC-Project was achieved with a CR-T exhaust developed and installed on the Aprilia ART V4 bike with Aleix Espargaro as the rider, during the 2013 race season.
Many other World Titles arrived later for the CR-T exhaust. The experience in MotoGP and Moto2 allowed SC-Project to create a real icon in the performance exhaust world. Many others have tried to copy the CR-T, but none of them match the aggressive look and sound.
The CR-T offers an absolute top quality finish of the outer sleeve (available in two options: ultra-light titanium or carbon fiber). The TIG welds are handcrafted in a protected environment. The large round exhaust outlet provides a racing look, and amazing sound. The version in titanium comes with an high-quality laser engraved logo; the carbon fiber version comes with a precious aluminum riveted plate, the same components used for the MotoGP and Moto2 exhausts made by SC-Project Reparto Corse. The aggressive sound of the CR-T is an unforgettable experience.
TECHNICAL SPECS
100% racing DNA (available as street legal version for some applications)
Born and developed for MotoGP and Moto2
Outer sleeve available in high grade Titanium or Carbon fiber
Huge weight reduction (until -70% if compared to original exhaust)
TIG weldings made in protected environment
Round and generous muffler exit
Performance and sound without compromise