JORGE LORENZO JOINS THE REPSOL HONDA TEAM
Jan 16, 2019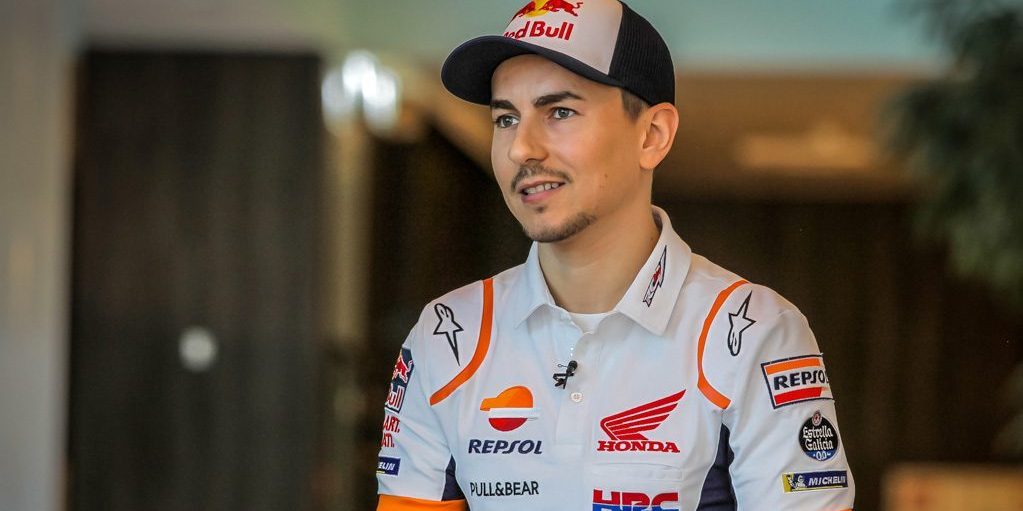 11 years in MotoGP™, winner of five World Championships, 282 races, 31 years old. Jorge Lorenzo starts a new challenge in 2019 when he joins the Repsol Honda Team. Just over two months before the season gets underway in Qatar, the Spanish rider gives his first interview to analyse his initial impressions of the Honda RC213V, talk about what it means to be part of his new team and outline his ambitions for the year.
How do you like the new colours?
"I like the colours. My favourite colours have always been white, red and black, and now we can add orange to that. They are colours that represent success, with many victories and many World Championships over the last 25 years. I am very proud to belong to this family and be able to contribute to making the team even stronger."
When you got off the Honda for the first time, you did so with a big smile. What did you think when you entered the Repsol Honda Team box?
"In those moments your expression speaks for itself. It's all very exciting, very new and enjoyable. Also, if the initial feeling is good, you can tell even more from your expression."
"One of the things that impressed me the most was the responsiveness of the Repsol Honda Team."
Changes have already been made between the tests in Valencia and Jerez. What were they?
"One of the things that impressed me most was the ability of the Repsol Honda Team to react, providing what you ask for. I was quite clear, Honda took note of all my indications and within a few days they had everything ready -and we had a fuel tank almost one hundred percent to my liking."
You said you were going to learn from Marc Márquez, but that he would also learn from you. What do you think Marc can offer you and what can you provide for him?
"All riders have our strengths and our weaknesses. Marc also has them. I will try to learn from his strengths, and I guess he will try to learn from mine. We will push each other; I will want to beat him and he will want to beat me, and that always makes the team grow and helps provide new technical progress for the bike."
Jorge Lorenzo and Marc Marquez will debut their full 2019 colours alongside the RC213V in Madrid of January 23.
@ motogp.hondaracingcorporation.com